Web Based CMMS Software vs On Premises
Last Updated: August 4, 2022
Are you looking for a CMMS (Computerized Maintenance Management Software), but aren't sure if web based or on premises is the way to go? Ninety-Four Percent of businesses are using some form of cloud computing in 2022*. Web based applications are here to stay and offer huge advantages in efficiency over their traditional counterparts. Maintenance departments are a prime area to take advantage of the benefits this technology offers.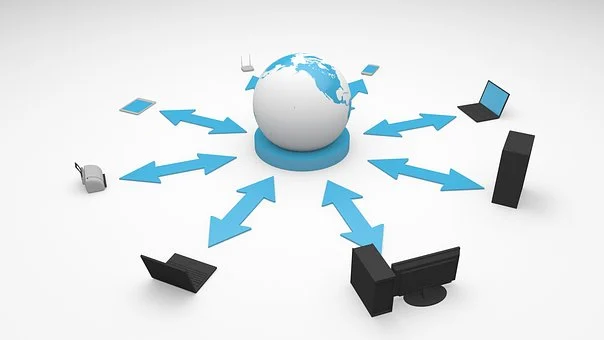 What is a Web Based CMMS?
Web based CMMS software is maintenance management software that is accessed on a server located in the cloud. This is also referred to as SaaS CMMS, (Software as a Service) or cloud based CMMS.
Your maintenance software and data will be accessed using a web browser and an internet connection. Services are licensed as a subscription rather than being purchased. Conversely, in traditional on premises CMMS, the software was kept on your computer or your company's server.
Why is Cloud Based Software great for CMMS?
 Accessibility
Maintenance happens in the field or shop, not at a desk. Cloud based CMMS software allows access from anywhere with an internet connection. This includes mobile devices such as tablets or Chrome Books. Maintenance team members may update the system while doing repairs and can close work orders in real time. This allows for paperless operations and timely reporting.
Lower Upfront Cost and Total Cost
Web based CMMS pricing is based on a monthly subscription fee. The result is lower cost for the first year of use because it avoids the purchase of expensive software licenses. On premises systems require annual support fees instead, but this is a small fraction of the total cost of maintaining an on premises CMMS system. These systems require server hardware, firewalls, antivirus software, security measures, and additional IT staff. A cloud based CMMS will eliminate these costs. Lower total costs mean higher profit margins and better ROI for your maintenance department.
Saves Time
There is always more maintenance work to do than hours in the day. A web based CMMS will be usable on day one and will continue to save time as you make entries. No installation is required, a cloud CMMS system will be ready to use the moment you log on. It is managed by software professionals who will keep it up to date and running smoothly.
Since your maintenance team will be able to take Cloud CMMS Software with them as they go about their tasks for the day, travel time is reduced. Time saved traveling between the jobsite and the office means more wrench time and better efficiency. Lastly, good web based systems run much faster than on premises so your team won't waste time waiting for data to load. Save money by saving time. Reduce your maintenance backlog with Cloud CMMS Software.
Data Security
SaaS CMMS software providers are vigilant about security and backups. Backups are performed frequently and are kept with offline redundancy. Your data will be safe from hackers, viruses, accidents, and other disasters. No matter what happens to computers at your facility you can be confident that your data is safe and available to you.
Scalability
Your business will grow over the years. Cloud based CMMS has the ability to grow with you. Additional users, locations, or enhancement modules will be automatically configured for you. Web based CMMS Software makes adapting your maintenance department to fit your growing business painless.
Cloud based CMMS Software improves maintenance operations in all industries. Manufacturing, Facility Management, Food Processing, Transportation, Hospitality, Construction, and Healthcare are just a few examples of some of the industries that are taking advantage of the benefits provided by implementing web based CMMS Software.
Web based CMMS offers the same reliable functionality as traditional on premises systems with huge efficiency benefits. In today's world of limited resources, it is more important than ever to work smarter and increase productivity wherever possible. A Cloud CMMS system allows your maintenance team to leverage cost and time savings to optimize your maintenance department.
Download a sample of COGZ cloud based CMMS software here.