Enterprise CMMS
Enterprise CMMS is a complete maintenance solution.  It includes all available Modules at an affordable price, making it our best value. COGZ Enterprise provides the option to manage multiple locations for an enterprise business.  CMMS for Enterprise software features the ability to add additional sites, departments or locations to your system. Easily scale your maintenance system to grow with your business. Integrate Inventory across locations. Get the powerful features you need to organize your entire maintenance operation.
Get the Power of Enterprise CMMS
Exceptional Value
COGZ Enterprise offers all available modules for one affordable price. Powerful modules such as Downtime, Work Order Request, Email, Paperless Work Order, SecureTrac, Custom Reporting, and Barcoding take your maintenance department to the next level.
Multiple Properties
Enterprise CMMS provides the option to add multiple properties to your Maintenance System. Increase visibility across your entire organization including inventory access. 
Scale as you Grow
Scale your maintenance department to expand quickly  with your business. Easily add additional properties, departments or locations as your business grows. Have access to advanced features that allow in depth data analysis.
What Is Enterprise CMMS?
An Enterprise CMMS (Computerized Maintenance Management System) is software that tracks and facilitates all of the components of your maintenance operation. Enterprise systems are intended for use by larger companies with multiple locations. They include more comprehensive features than a typical CMMS. The goal of CMMS software is to save money and time by automating maintenance processes. Information needed is retained by the database for reference and is easily accessible to users. Enterprise CMMS accomplishes this task on a larger scale.
The heart of Enterprise CMMS Software is preventive maintenance. It is challenging to keep up with preventive maintenance for a large number of assets/equipment. The CMMS database stores all of the information on your equipment including each preventive maintenance task that must be completed and its frequency. Multiple databases are available for multiple properties, department, or locations if necessary.
Preventive Maintenance Work Orders are automatically generated so that tasks are never forgotten. Equipment stays up and running. Time and money are saved. CMMS for Enterprise allows your enterprise to integrate Inventory across locations, ensuring the ability to acquire inventory from other locations when required.
What are the Benefits of Enterprise Business CMMS?
Value
Enterprise CMMS allows your entire business to utilize the same CMMS System. There are substantial cost savings involved with this approach as opposed to having a separate stand alone system for each location, department or site. Enterprise Maintenance Solutions offer exceptional value to the user.
Scalability
Enterprise CMMS provides the opportunity to add multiple properties/ sites/ departments to your System. Easily add additional properties as your business grows.
Integrated Inventory
Inventory can be accessed across Enterprise CMMS locations. See which location may have the parts you need to complete urgent tasks. Purchasing functions can also be integrated with Inventory to automate and simplify the reordering process.
Customizable Reporting
Get the data you need in the format you need it with a custom report writer.
Cloud Hosted
COGZWeb Cloud Hosted Enterprise CMMS adds flexibility to your maintenance department. Since we host the system for you, it takes strain off of your IT department by eliminating the need for hardware and minimizing the need for support. Take your Enterprise CMMS Solution with you to the jobsite with tablets or laptops. Your technicians will have the data they need to get the job done and can close work orders in real time.

General Information
COGZ CMMS Enterprise Maintenance software tracks all your maintenance information separately, by location. Thus, facilities can be viewed individually for detailed analysis. For maximum utilization, user licenses are shared across the Enterprise.

Preventive Maintenance (PM) Work Orders
COGZ CMMS Enterprise Maintenance software tracks all your preventive maintenance requirements for all locations. Once implemented, your equipment breakdowns become the unusual instead of the normal. This can have a substantial, positive effect on the corporate bottom line!

Breakdown Work orders
For those few remaining breakdowns, COGZ Enterprise Software quickly provides you with the information you need to get things up and running. A robust Work Order Request email/text system keeps all the key players informed.

Equipment Assets
Having all the information your team requires in your COGZ Enterprise Maintenance Management System makes everyone's job easier. From Asset Number to spare parts locations to manuals and drawings, everything you need is available on one screen. Looking for total maintenance costs, want to know which part is replaced most often, it's all a single click away.

Inventory Control
Enterprise Wide Spare Parts Inventory is a significant item on the Corporate Balance Sheet. COGZ Enterprise Version gives your facilities visibility to required parts at all locations, enabling a reduction in duplicate part storage for those high ticket or long lead time items.

Downtime
COGZ Enterprise CMMS lets management keep track of maintenance department effectiveness though the Downtime Module. Since downtime reduction is a main goal of Preventive Maintenance, viewing the downtime trends can help management appreciate the value of World Class Maintenance Programs.
Free Trial! Start Using COGZ Now!
Use COGZ for your Enterprise Maintenance Management Software and see how simple it is to keep track of your goals. Analyze potential issues throughout your locations before they become larger problems. Keep Downtime to a minimum.

Adjusting Preventive Maintenance
Surveying the Preventive Maintenance practices around your locations can help identify best practices. Sharing these among your facility managers will help improve performance overall. COGZ Enterprise Version allows the visibility required.

Comprehensive Information
COGZ Enterprise CMMS retains all the information your maintenance departments need for daily operations as well as the historical information needed for management reviews. All this information is only a click or two away.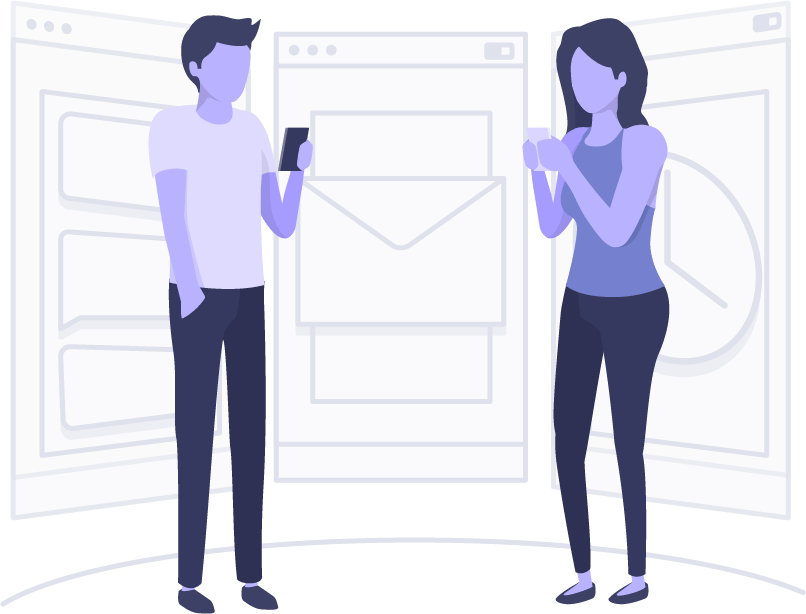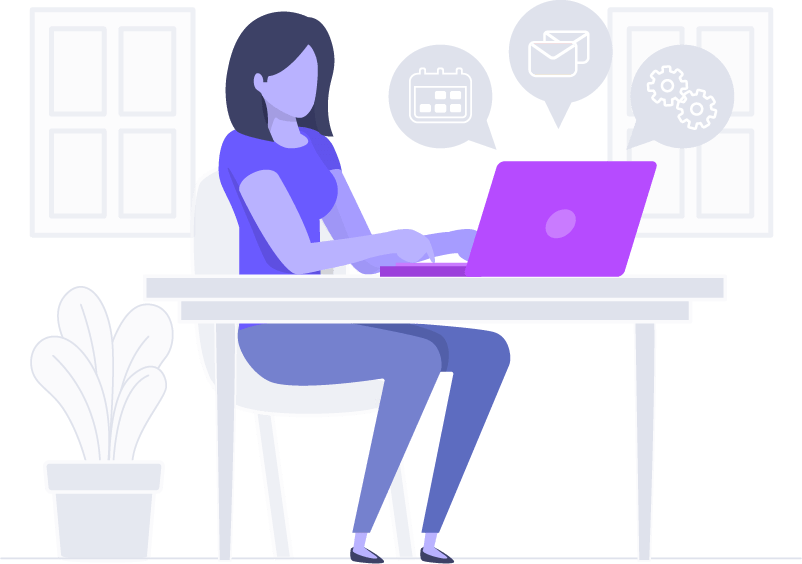 Which Enterprise CMMS is the Right Choice?
COGZ Enterprise CMMS Software is an essential tool for your maintenance department. No matter what challenges face your maintenance teams, COGZ will meet your needs and exceed your expectations! Most businesses find that CMMS is the better solution as it meets their needs with a simpler interface and lower costs.

CMMS Software that is Easy to Use
With its intuitive interface and user-friendly design, COGZ CMMS Software tracks and records all your maintenance efforts each and every time! Easy and powerful, COGZ minimizes operator input to make Maintenance Management Simple.

See the Results
Setup your COGZ Parts Management system and start seeing tangible results in weeks. Why not let COGZ get you started now?
COGZ Enterprise CMMS Reviews
Customer Testimonials – What COGZ Users are Saying.
You will find the COGZ-EZ very user friendly. The customer support is the best I have ever run across. Of all the preventive maintenance software, this one is the most flexible to format for your business. I highly recommend it.
This program is very user friendly and has features that have helped us in other parts of our daily work. Since we implemented the program, our downtime has decreased.
I have COGZ Software with the inventory package add on. As for my opinion of the software, for my applications it working great and I am very pleased with its ability to track parts, labor, etc. and I carry over 1000 parts for various equipment. As for the customer service, they have always done me right and I have no complaints. COGZ is very easy to use and the manuals written in good language as for setting up preventive maintenance. It generates PM's on whatever cycles you determine for your particular application.
Enterprise CMMS vs EAM
Enterprise CMMS is different from Enterprise Asset Management Software. Both systems have the goal of maximizing asset life and productivity along with cutting costs. If the primary goal is to manage costs and save money then a CMMS System is the best choice. A CMMS System can easily accomplish this by scheduling preventive maintenance and tracking expenses for equipment. Enterprise CMMS is the most comprehensive type of CMMS. It is typically used by large businesses with multiple locations. Enterprise Asset Management Systems manage assets throughout their lifecycles including depreciation and heavy financial metrics. They are however, more costly as well as more challenging for the average maintenance user.