COGZ CMMS Preventive Maintenance Software
COGZ Systems, LLC stands out among CMMS Preventive Maintenance Software! Simple installation, quick setup, ease of use and speed of operation sets COGZ preventative maintenance software apart from other maintenance management systems. Take command of your maintenance with COGZ CMMS Maintenance Management Software.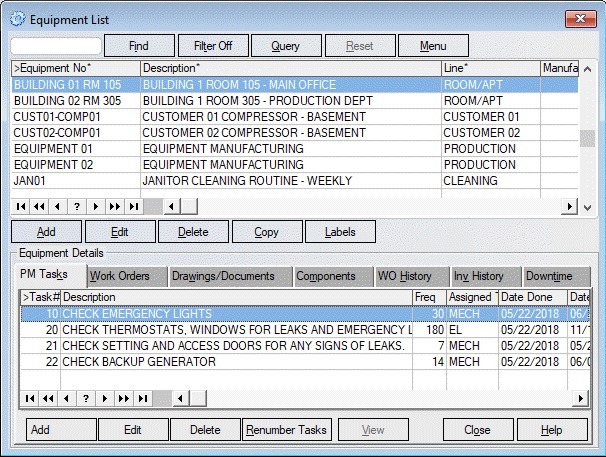 COGZ brings all your Asset Maintenance information to a single screen. What you need, when you need it, where you need it!
Cogz has all the features you want, and more.

Preventive Maintenance (PM) Work Orders
The heart and soul of CMMS software, COGZ makes a breeze out of tracking your preventive maintenance requirements. Once implemented, watch your equipment breakdowns become the unusual instead of the normal. Think of what you can do without the stress of putting out fires.

Breakdown Work Orders
For those few remaining breakdowns, COGZ quickly provides you with the information you need to get things up and running. Documentation of the problem can even be done after the equipment is back in service. These details can then be reviewed as part of your predictive maintenance plan.

Equipment Assets
Having all the information your team requires in one place makes everyone's job easier. From Warranty Expiration dates to spare parts locations to manuals and drawings, everything you need is available from one screen. Looking for maintenance costs for last year, want to know which part is replaced most often, it's all a single click away.

Inventory Control
Whether for Preventive or Unscheduled maintenance, you need the parts to be available so you can promptly complete the job. The COGZ inventory system provides all the information you need to maintain a proper spare parts inventory. This feature alone will help your department contribute to your company's bottom line.

Vendor List
While seemingly simple to maintain, how many times have you had to search for a vendor's name and contact info? COGZ Vendor list makes it simple to locate the information you need, now!

Purchase Orders
Completing the integration of all your needs, COGZ can automatically create the required Purchase Orders, email them to your vendors, and track receipt of your spare parts. This enables you to maintain control over your vendors and parts.
Free Trial! Start Using COGZ Now!
The design of great CMMS Preventive Maintenance Software requires a thorough and practical understanding of what makes a maintenance department operate. View the CMMS Articles to see the foundation of knowledge that is used in the COGZ CMMS Software System.

Productivity
How do you measure Productivity from a maintenance management point of view? The basic answer is maximum Productivity means the least amount of asset downtime using the least amount of maintenance resources (i.e.: labor and materials).

Information Sharing
Everyone needs to be on the same page, so it's nice to know that COGZ updates its data base for all users in real time. No waiting to see if a Work Order has been completed, a Purchase Order Issued, or a Work Request Submitted.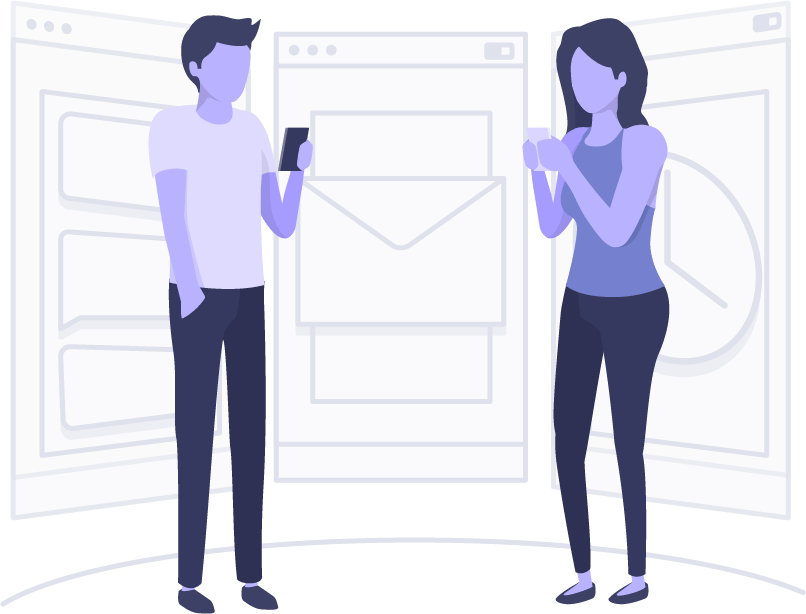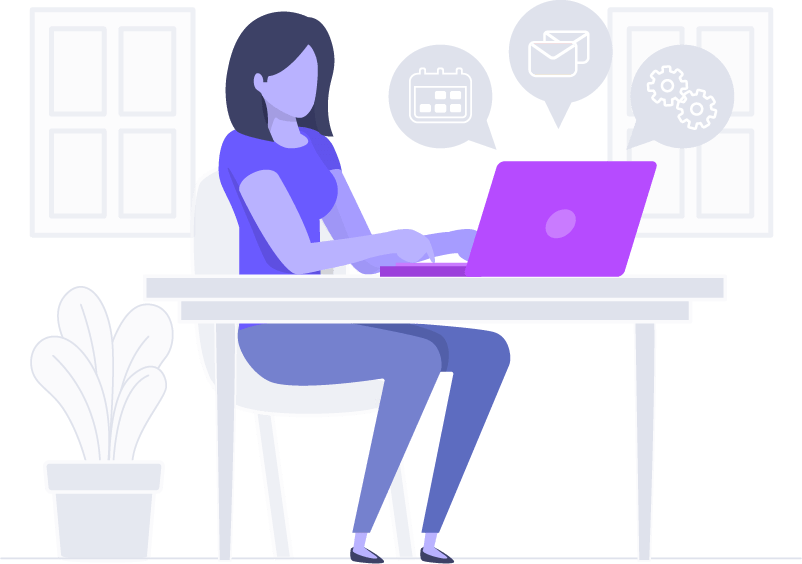 Work Order Software for all Maintenance Management Applications
COGZ preventive maintenance program scheduling is automation for your maintenance management operation. COGZ CMMS can be used in virtually any computerized maintenance environment that requires preventive maintenance programs. COGZ CMMS Software can be effectively utilized as essentially any type of maintenance software you need, including: building maintenance software, facility maintenance software, fleet maintenance software, plant maintenance software, vehicle maintenance software, affordable educational facility maintenance software, heavy equipment maintenance software, electrical preventive maintenance software, hospital CMMS software, hotel maintenance software, and many others. COGZ is CMMS that will meet your requirements!

Fast & Easy Work
With its intuitive interface and user-friendly design, COGZ integrates preventive maintenance work orders, scheduled work orders, inventory control, and purchase order management to benefit you. Specifically designed to be easy and powerful, COGZ minimizes operator input during startup and normal operations to automate your facility maintenance management.

Results Now
Software maintenance is nominal when you introduce COGZ CMMS for your equipment maintenance program. A preventative maintenance system from COGZ will establish an immensely stable maintenance program for your plant for years to come. Why not let COGZ get you started now?
Reviews
Customer Testimonials – What COGZ Users are Saying.
We use COGZ primarily for asset inventory management and have found it to be especially economical and simple to use. There was very little training time needed. All in all, it is a very dependable maintenance management system.
We are very pleased with COGZ CMMS Software. It is very easy to use. Two of my employees who have had almost no computer experience were able to pick it up with no trouble and successfully enter work orders on a daily basis. Thank you for a very user-friendly system.
I have used COGZ at two different bakeries over a time span of ten years. I feel that the software is easy to both setup and use. COGZ requires minimal computer skills and minimal hardware to run effectively. I have received excellent customer service as well.