CMMS Software that will get your Maintenance Department on Track
COGZ is Simple CMMS Software that will work for your maintenance team
Get more maintenance done in less time
See how COGZ tools will help you meet your goals.


Enhance your efficiency, productivity, and overall maintenance performance. Take control of your maintenance tasks and unlock the potential of your operations with COGZ CMMS Software today.
What is CMMS Software?
A Computerized Maintenance Management System is a powerful software solution designed to effectively manage maintenance departments. With its robust features, CMMS efficiently tracks and organizes all maintenance processes while automating preventive maintenance tasks. By keeping a comprehensive record of maintenance activities, CMMS empowers management to make informed decisions that enhance overall efficiency. The benefits of implementing a CMMS include extended equipment lifespan, reduced breakdowns and downtime, and lower maintenance costs. Discover the power of CMMS and revolutionize your maintenance department today.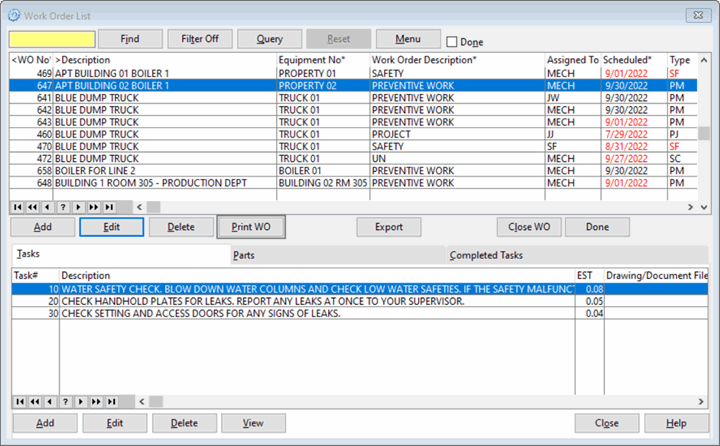 What does CMMS Software do?
Automate PM Tasks
CMMS Software automatically schedules your preventive maintenance tasks saving you the time and hassle of doing it yourself. Switching focus from corrective to preventive maintenance keeps your equipment up and running smoothly. Frequent breakdowns become a thing of the past. With fewer breakdowns more time is available to manage your maintenance department.
Streamline Workflows
COGZ CMMS organizes and streamlines Work Orders and Workflows. Create, assign and complete Work Orders and Work Order Requests. Balance Workflows for each employee and improve productivity.  Print Work Orders or send them directly to assigned technicians via email.
Equipment/ Asset Management
Store and track important information on all of your Equipment and Assets.  CMMS Software collects and records data on your assets as you perform maintenance, including schedules, meter readings, locations, and downtime. Easily track costs and store documents such as diagrams and manuals.
Manage Spare Parts Inventory
Computerized Maintenance Management Software manages your spare parts inventory. Keep an accurate count of inventory on hand as well as what inventory is being used on work orders. Use this information to determine which parts are most commonly used and should be kept in stock. Beat supply chain disruptions by automatically reordering inventory when stock falls below a specified level. Have all of the information about your inventory including cross references and alternative vendors available so that you can get the parts you need when you need them.
Reduce inventory carrying costs by having the right amount of inventory in stock. Eliminate the need for expensive overnight freight by re-ordering parts before you run out. Knowledge is power and you will have access to all of the data available on all of your spare parts.
Work Order Requests
Allow employees outside of the maintenance department to request work orders. Get better information about the job that needs to be done from the person who needs the work completed. Save maintenance department time by allowing others to directly request work. Status alerts update the requester automatically so that there is no need for them to contact you.
Work Order Reminders
Never forget a work order with Work Order Reminders. Preventive maintenance and corrective work orders will never slip through the cracks again. CMMS never forgets your important work orders. Visual reminders will notify you if tasks become overdue. Increase equipment reliability by reliably completing all of your work orders.
Streamline Purchasing
Automatically create purchase orders with the inventory information already in your CMMS. Email purchase orders to your vendors or to other employees for approval.
Leverage Data for Better Decision Making
CMMS keeps track of all the maintenance activities that are being performed. The data collected can be used to make better decisions. Reports are available to summarize data on a variety of topics. Use reports to keep management informed about status or to analyze data. Having all of the information available shows you what equipment is costing you the most money and why. Use the information gathered to make informed decisions.
Who Benefits From Implementing CMMS Software?
Maintenance Manager
Automated processes reduce stress on the maintenance manager by reducing breakdowns and emergency work. Time previously spent responding to urgent matters can be re-allocated to managing the maintenance department. Status and history of maintenance tasks performed is available at your fingertips giving you the data you need to meet your department goals.
Maintenance Technicians
Computerized Maintenance Management Systems switch focus from firefighting to proactive maintenance. Maintenance technicians experience less stress once breakdowns are under control. Technicians are able to complete their assigned tasks more efficiently once automated processes are implemented.
CEO/CFO
Achieving positive bottom line impact gets harder every year. Here is one place where it's easy!  Surveys* have consistently shown a 10% to 20% reduction in maintenance labor costs, and a 10% to 15% reduction in parts cost after implementation of CMMS system. (*Thomas Marketing Information Center.) Some of our clients have reported as much as 50% savings in the first year.
Longer life for equipment means reduced labor and material costs.
Increased Profitability – Maintenance costs decrease and production increases.
Increased customer satisfaction means less customer turnover.
 IT Department
Cloud Computerized Maintenance Management Systems (also referred to as SaaS CMMS) requires no assistance from your IT department. No installation is required and we keep your system up and running smoothly.
Why Choose COGZ CMMS Software?
Web based maintenance management system has all the features your maintenance team wants, and more.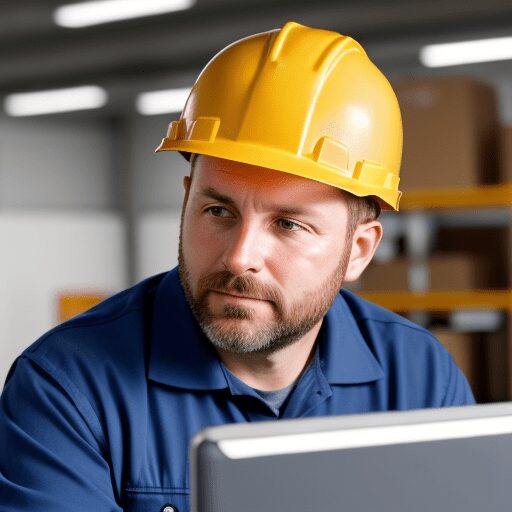 Preventive Maintenance Work Orders
Preventive Maintenance is the heart and soul of COGZ CMMS Software. Scheduling your preventive maintenance is a breeze. Watch your equipment breakdowns become the exception instead of the normal. Think of what you can do without the stress of putting out fires.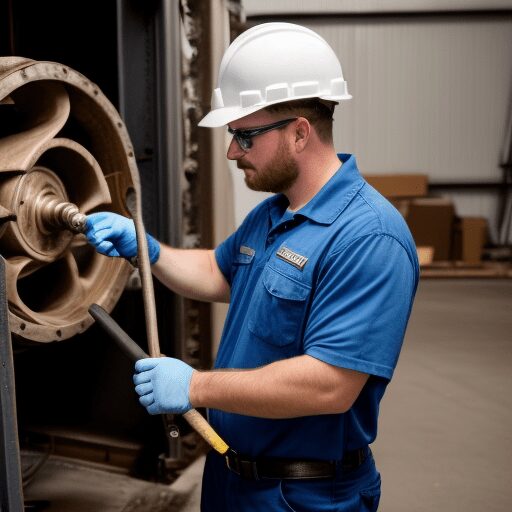 When breakdowns do occur, COGZ CMMS Software quickly provides you with the information you need to get things up and running. Documentation of the problem can even be done after the equipment is back in service. These details can then be reviewed as part of your predictive maintenance plan.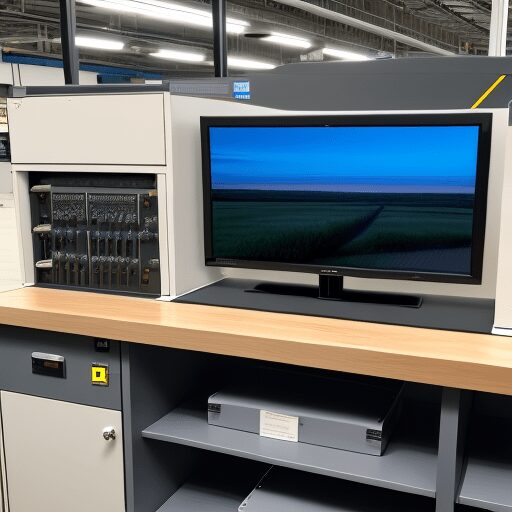 Equipment Master Console
Having all the information your team requires in one place makes everyone's job easier. CMMS Software tracks everything from work order history to warranty expiration dates to spare parts locations to manuals and drawings. Everything you need is right there on the Equipment Master Console. Looking for maintenance costs for last year? Want to know which part is replaced most often? It's all a single click away.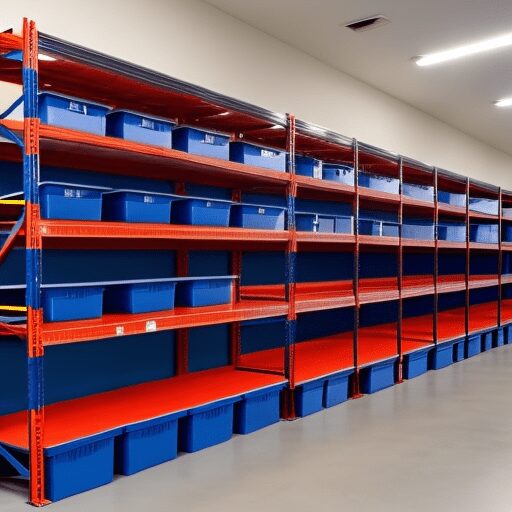 Simple Inventory Control
Whether for Preventive or Unscheduled maintenance, you need the parts to be available so you can promptly complete the job. The inventory management system provides all the information you need to maintain a proper spare parts inventory. This feature alone will help your department contribute to your company's bottom line.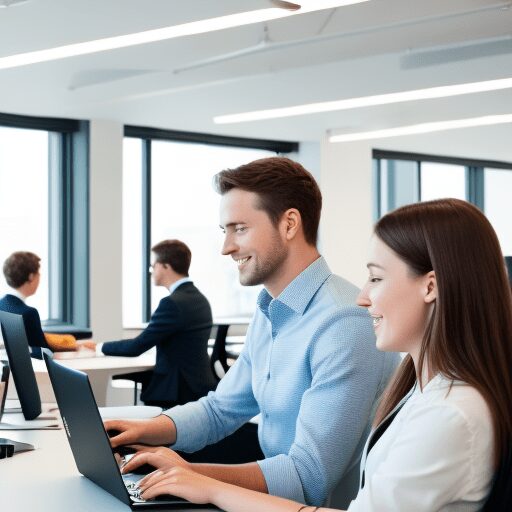 Data Security
COGZ CMMS understands the importance of data security. That's why we offer COGZWeb Cloud hosting or an on-premises version to cater to the unique needs of every customer. Rest assured, we prioritize the utmost security to protect your valuable information.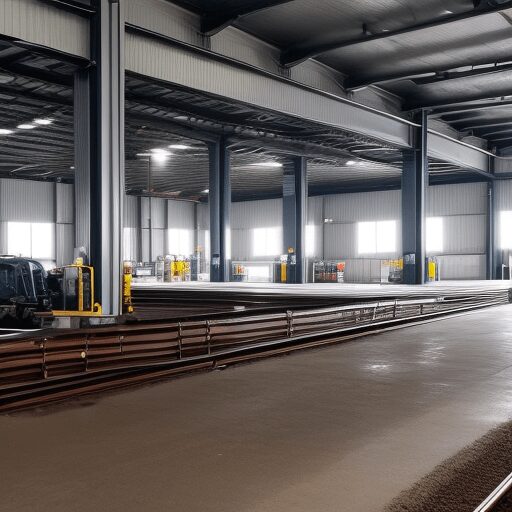 Reduce Downtime
Keep your equipment running reliably, reducing breakdowns to the lowest possible level. Discover the power of proactive maintenance and streamline your operations with our user-friendly and customizable CMMS solution. With COGZ, you can reduce stress, increase efficiency, and achieve significant cost savings. 
How can CMMS Software Cut Maintenance Costs?
Decrease Equipment Downtime
CMMS Software helps you to stick to a preventive maintenance schedule. Performing proactive maintenance keeps your equipment running smoothly, avoiding downtime. Expenses related to downtime often spiral out of control due to a snowball effect.
Extend Equipment Lifespans
Timely preventive maintenance reduces unnecessary wear and tear on your equipment. Parts are less likely to wear out and break. Potential problems with equipment may be caught before they occur, which can prevent catostrophic failure. Well maintained equipment will continue to operate for a much longer period of time, postponing replacement costs.
Improve Maintenance Team Productivity
CMMS Software has many tools that improve productivity and allow maintenance technicians to get more work done in less time. Reduced paperwork, Work Order Requests, Email, and mobile access are just a few of the tools that improve productivity. More work orders completed in less time results in substantial cost savings. 
Energy Efficiency
Equipment that is in peak condition optimizes its energy consumption. CMMS Software will help you ensure that all of your equipment is in the best possible condition maximizing your energy savings potential.
Eliminate Duplicate Work
COGZ CMMS Software provides a centralized platform for all of your maintenance data. Paperwork and duplication of work can be reduced to zero when used properly.
Data Driven Decisions
CMMS software collects data as maintenance activities are performed. This data should be analyzed and used to make better maintenance management decisions. Examples include, deciding to sell equipment that is costing too much money to maintain and hiring another maintenance technician due to high maintenance backlog. Both items will cost money, but will produce savings in excess of costs.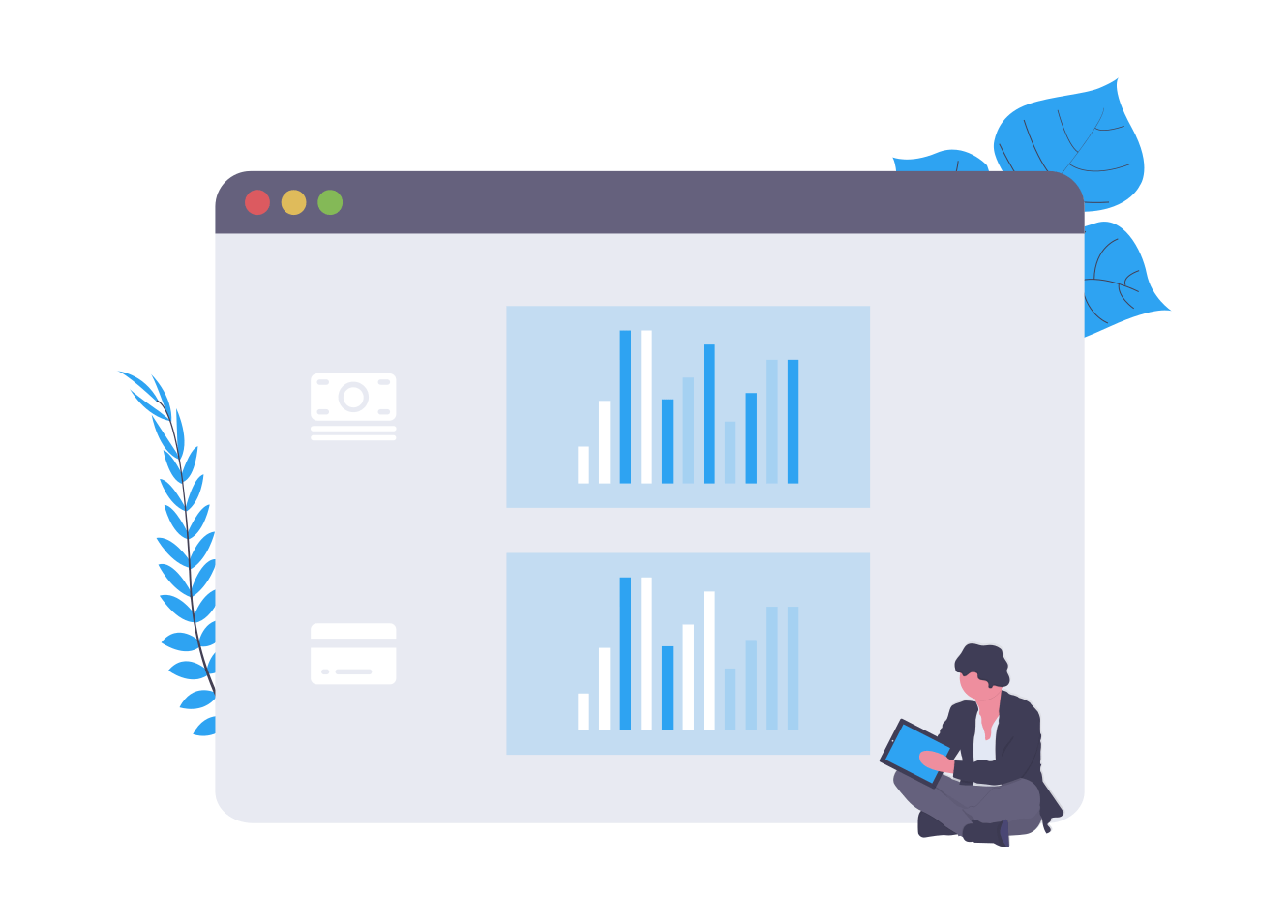 CMMS Software Benefits
Our Computerized Maintenance Management System automates your maintenance department. It is easy to use even with limited computer skills so your technicians will get on board. It tracks all of your maintenance activities so you know what has been done and what still needs to be done. It stores all your maintenance data do you can access it when you need it. Benefits include:
Reduce Breakdowns and Downtime
Increase wrench time- Minimize research and travel time.
Right size your Preventive Maintenance Schedule
Have the parts you need when you need them
Streamline the Work Order Request Process
Automate Purchasing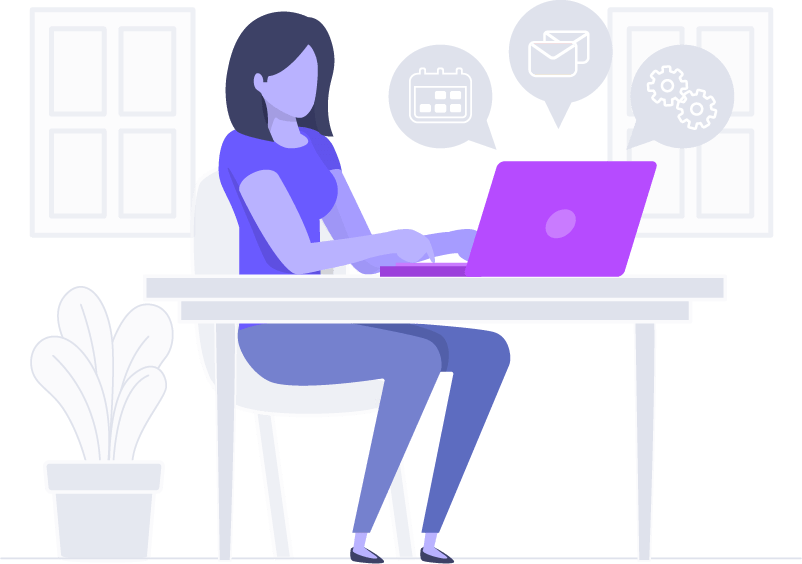 Fast & Easy Work
With its intuitive interface and user-friendly design, COGZ integrates preventive maintenance work orders, scheduled work orders, inventory control, and purchase order management to benefit you. Specifically designed to be easy and powerful, COGZ minimizes operator input during startup and normal operations to automate your facility maintenance management.

Results Now
Software maintenance is nominal when you introduce COGZ CMMS Software for your equipment maintenance program. A preventative maintenance system from COGZ will establish an immensely stable maintenance program for your plant for years to come. Why not let COGZ get you started now?
CMMS Software Frequently Asked Questions
What is the best CMMS Software?
COGZ is flexible enough to be used in any maintenance operation. It offers the opportunity for customization, mobility and scalability. It is simple to use and makes maintenance management easier.
What is the price of CMMS Software?
Pricing depends on the features and number of users your maintenance department requires. See our Pricing page determine what COGZ version best meets your needs.
Who uses CMMS Software?
CMMS Software is used in maintenance departments throughout a variety of industries. Manufacturing, Industrial, Food Processing, Healthcare, Education, Retail, Energy, Government and Hospitality are just some of the industries experiencing the benefits of Maintenance Software. Maintenance technicians, Maintenance Managers, Facility Managers, Engineers and executives are just some of the individuals who use CMMS to manage their operations every day.
Is training available?
COGZ offers live online training in 90 minute sessions. Sessions are fully customizable based on your specific needs. Contact us if you wish to schedule an online training session
Can I connect CMMS Software to SAP?
COGZ CMMS has the ability to interface with SAP as well as other Accounting or ERP software. All of our interfaces are customized to your exact specifications.
Is my CMMS data secure?
Cloud CMMS Software is the most secure CMMS solution. Data is stored on cloud servers which are specifically designed by security experts to be as safe as possible. Backups are performed frequently and are stored offline and offsite.
What is the difference between CMMS Software and EAM?
CMMS is a Computerized Maintenance Management System. It is an all-in-one maintenance solution that schedules preventive maintenance and other work orders. EAM is Enterprise Asset Management software. EAM manages assets throughout their entire lifecycle including depreciation and heavy financial metrics. These systems are substantially more costly and more challenging to use.
CMMS Software Reviews
Customer Testimonials – What COGZ Users are Saying.
We use COGZ primarily for asset inventory management and have found it to be especially economical and simple to use. There was very little training time needed. All in all, it is a very dependable maintenance management system.
We are very pleased with COGZ CMMS Software. It is very easy to use. Two of my employees who have had almost no computer experience were able to pick it up with no trouble and successfully enter work orders on a daily basis. Thank you for a very user-friendly system.
I have used COGZ at two different bakeries over a time span of ten years. I feel that the software is easy to both setup and use. COGZ requires minimal computer skills and minimal hardware to run effectively. I have received excellent customer service as well.
The design of great CMMS Software requires a thorough and practical understanding of what makes a maintenance department operate. Explore how COGZ can help optimize your maintenance department by downloading a sample of our web based maintenance software.

CMMS Productivity
How do you measure Productivity from a maintenance management point of view? The basic answer is maximum Productivity means the least amount of asset downtime using the least amount of maintenance resources (i.e.: labor and materials).

Information Sharing
Everyone needs to be on the same page, so it's nice to know that COGZ updates its data base for all users in real time. No waiting to see if a Work Order has been completed, a Purchase Order Issued, or a Work Request Submitted.