Preventive Maintenance Software
COGZ Preventive Maintenance Software keeps your assets operating continuously, reliably and without surprises. The key is on-going and timely performance of Preventive Maintenance tasks. Setting up PM work is simple and fast with COGZ CMMS Software. COGZ is user friendly and will never forget a task. Save time and money by reducing unplanned downtime.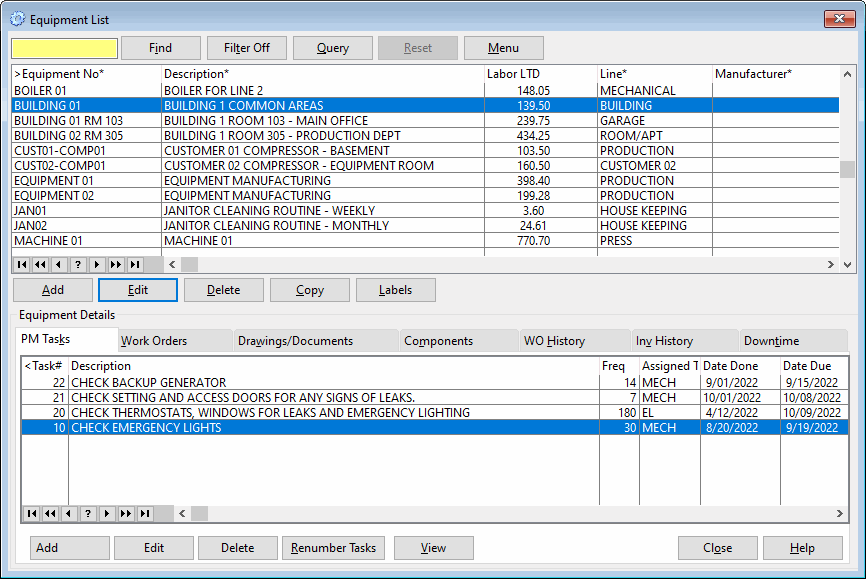 What is Preventive Maintenance Software?
Preventive Maintenance Software automatically schedules preventive maintenance tasks so that you don't have to. Completing maintenance on time saves time and money by reducing breakdowns.
CMMS Software is a maintenance solution that tracks your equipment and reoccurring tasks. It can also be used to perform predictive maintenance on your assets. These maintenance tools avoid reactive maintenance and the high costs that result.
How are Preventive Maintenance tasks scheduled?
Frequency (daily, weekly, monthly)
Meter reading (miles, hours).
Preventive Maintenance Work Orders are automatically generated based on the date the task was last completed. They show up on the Work Order list and can be printed or emailed. COGZ CMMS Software has tools like the PM Wizard that make setting up your preventive maintenance tasks easy and fast.
Some Preventive Maintenance Programs allow work order requests which schedule reactive maintenance work orders.
What are the benefits of Preventive Maintenance Software?
Increase efficiency by increasing equipment uptime.
Increase equipment life span with on time preventive maintenance.
Decrease maintenance costs by minimizing downtime due to breakdowns.
Reduce stress on your maintenance team by working smarter.
Identify which assets are costing the most money and why.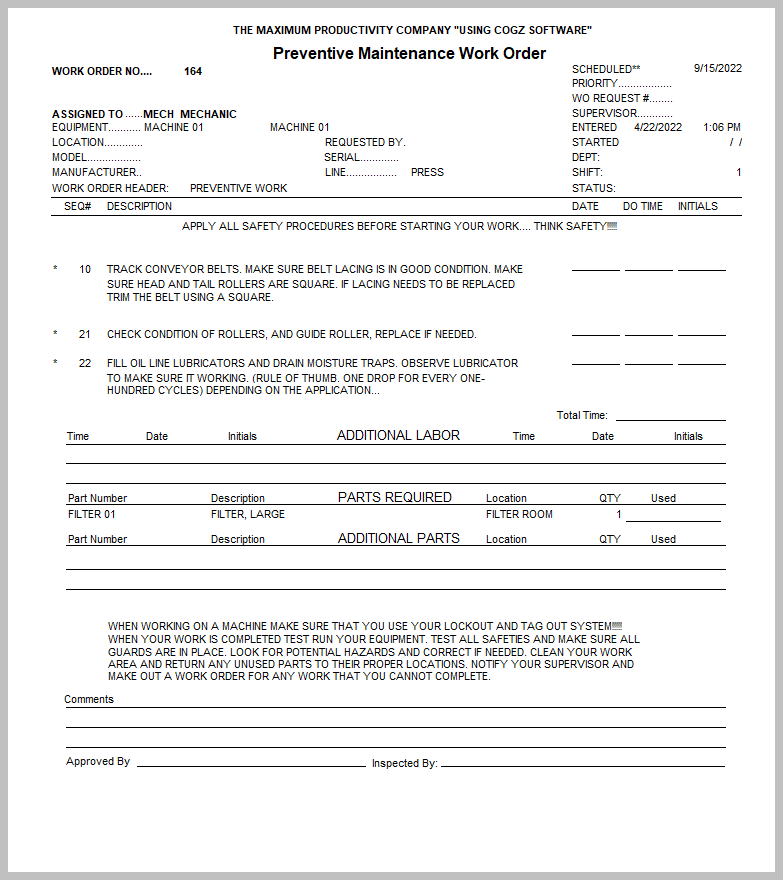 What Features should be Included in Preventive Maintenance Software?
Preventive maintenance scheduling is central to any CMMS Software. COGZ cloud based maintenance management software stays focused on scheduling PM's so you don't have to. With a few keystrokes you can have your preventive maintenance system up and running for your most important equipment in just a few hours.

Multiple Tasks
Have multiple tasks that need to be done on different schedules? Weekly, Monthly, Bi-Annually, no problem. You can have as many tasks as you need, and COGZ will manage their scheduling for you.

Frequency
Different tasks, different schedules. COGZ allows a wide range of Work Order scheduling options. These options include Number of Days since last performance, and/or meter, miles or run hours. COGZ has the flexibility to make your PM program work.

Parts
Pre-assign parts required for a PM Work Order so your tech has the required parts in hand when arriving at the asset. Save time and resources by having user friendly inventory management and purchase order functions at your fingertips.

Technician
COGZ allows you to pre-assign the required tech to a specific task, or make a generic entry to be updated as needed.

Drawings/Documents
Attach a drawing or other document to the PM Task and print it with the Work Order. Make sure your staff has all the resources they need to complete the work properly and efficiently.

Last Comment
Carry it forward. Need a reminder to bring a filter next time you change the oil? Make a note when you close the current work order and COGZ CMMS will automatically add it to your next scheduled maintenance for this task.


See how COGZ makes organizing your Preventive Maintenance tasks and creating required Preventive Maintenance Work Orders as simple as pushing a button! We can actually automate that button, if you like the hands-off approach!

COGZ CMMS Never Forgets
Key to an efficient Preventive Maintenance Program is one that never forgets when an asset is due for recurring maintenance. An essential part of our software is keeping track of what needs to be done, when, and by whom.

CMMS Asset History
Need to see if a Work Order has been completed, a Purchase Order Issued, or a Work Request Submitted? Want to know what parts need to be replaced too often? This, and much more is available on a single page.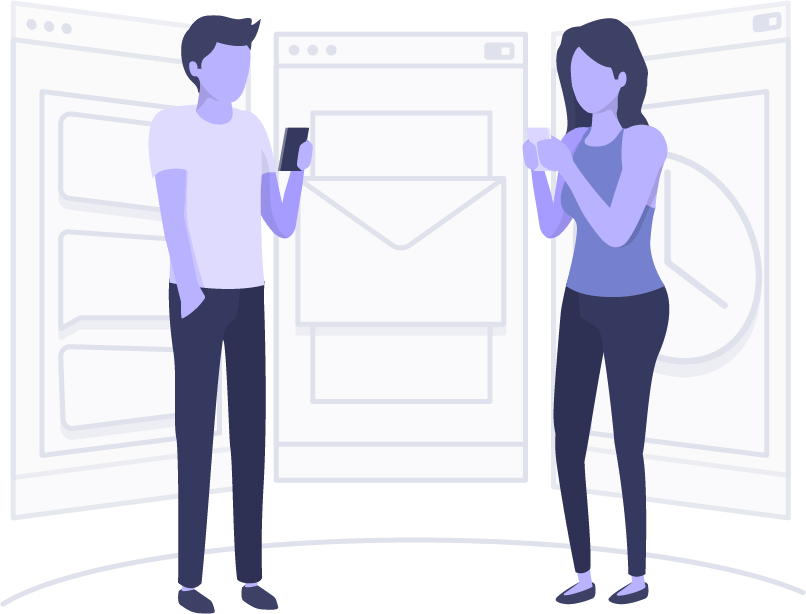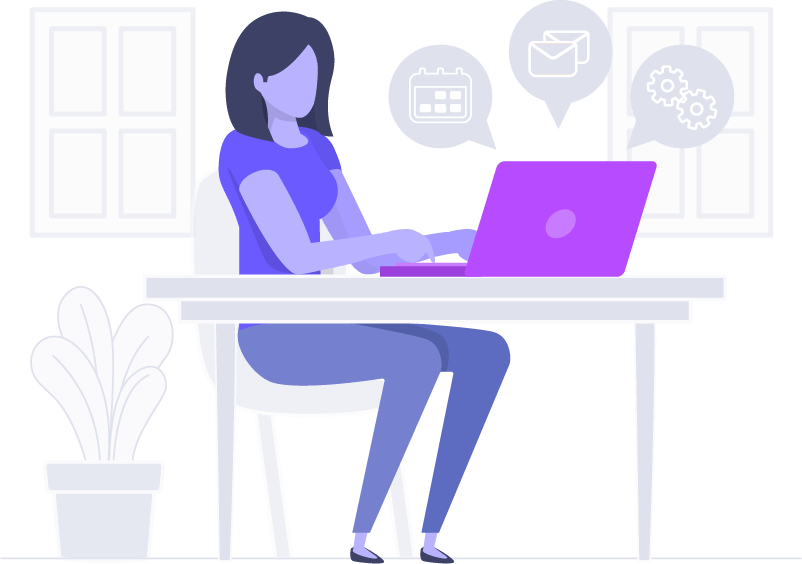 What is the Best Preventive Maintenance Software?
COGZ CMMS is an essential tool for your maintenance department. Flexibility is a key feature of COGZ. It can be used in virtually any computerized maintenance environment that requires preventive maintenance programs. Whether you require maintenance software for food processing, facilities maintenance, vehicles, educational facility, hotel, manufacturing, or for other maintenance areas, COGZ will meet your needs and exceed your expectations!
The biggest challenge in manging a maintenance department is lack of staff and limited resources. (Plant Engineering, 2020)  Let COGZ help you work smarter and make the most of your limited resources.

User Friendly
With its intuitive interface and user-friendly design, COGZ Preventive Maintenance Software produces your PM Work Orders on time, every time! Easy and powerful, COGZ minimizes operator input during startup and normal operations to automate your facility preventive maintenance management.

See the Results
Setup your COGZ Preventive Maintenance system and start seeing tangible results in weeks, not months or even years. Optimize your maintenance department. Track KPIs with built in reports. Why not let COGZ get you started now?
Preventive Maintenane Software: Reviews
Customer Testimonials – What COGZ Users are Saying.
COGZ is a good product. We have implemented it Corporate wide. The support is the best I have ever seen.
I would rate COGZ as a very effective program, which requires a low initial capital expense. It is easy to learn and use and the information is easily accessible and comprehensive. Their customer support is excellent.
I like the COGZ program. I have purchased a few other programs and find COGZ very easy to use.