Maintenance Software for Manufacturing
Preventive Maintenance Software for Manufacturing and Industrial Operations is an all-in-one maintenance solution. It is powerful enough to manage the wide variety of unique equipment utilized in the industrial/ manufacturing industry. 
Increase production by decreasing downtime

Equipment Master Console displays all of the information you need to get the job done 

Comprehensive Inventory Management ensures you have the parts you need when you need them.

Easy to use and intuitive software gets your technicians on board.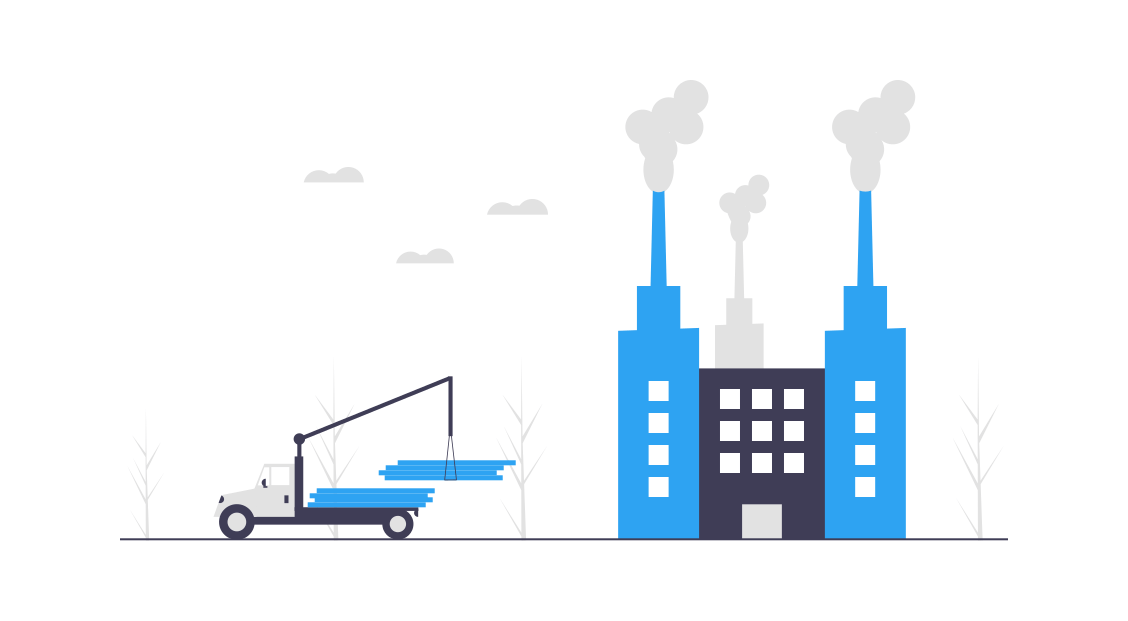 What is Manufacturing Maintenance Software?
Preventive Maintenance Software for Manufacturing and Industrial Plants is a comprehensive maintenance tool that schedules preventive maintenance, tracks work orders, manages inventory and streamlines purchasing. Experience our comprehensive system that manages all of your maintenance activities. Additional features include cost and downtime tracking, work order requests and host of other features.  Increase production and cut maintenance costs by reducing breakdowns and expensive downtime. Increase efficiency with easy setup and all the information you need on one screen. We have helped thousands of manufacturing companies optimize their maintenance departments.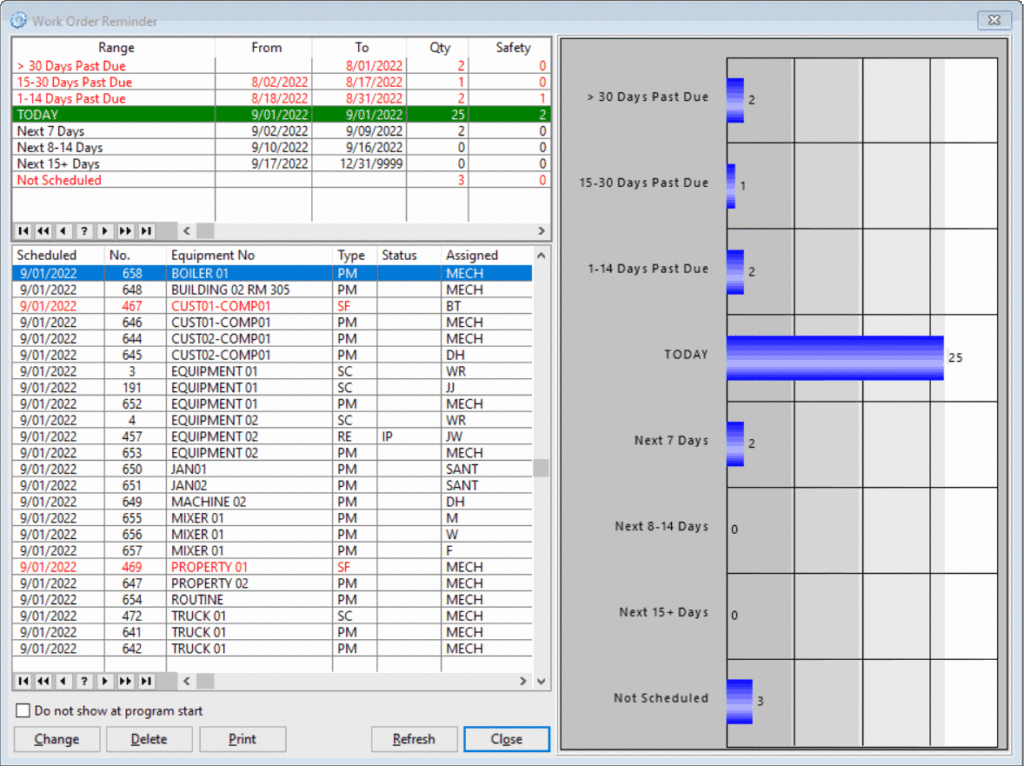 Manufacturing Maintenance Software Customers Experience Results
Decrease in Unplanned Work
Maintenance Software for Manufacturing Reviews
Read about COGZ User Experiences
Why are Manufacturing and Industrial Operations Different?
Manufacturing plants are high speed and high stakes environments. Processes are interrelated and when something goes wrong there is a snowball effect. This coupled with the large volume and wide variety of specialized equipment make the job of managing maintenance in the manufacturing industry extremely difficult.
Equipment is costly to purchase and to maintain. The parts utilized are unique and can be difficult to find. Downtime is particularly costly. Bottom line, performing maintenance effectively is a real challenge.
Manufacturing and industrial facilities require a more comprehensive Maintenance Software to meet their specific needs. With such a high volume of  specialized equipment the need for tracking equipment history, inventory, and drawings is critical. The ability to efficiently schedule preventive maintenance to minimize the amount of times you have to shut down a machine is equally important.
Manufacturing maintenance software is designed to excel in a manufacturing environment with powerful features that meet these requirements. We have helped thousands of manufacturing operations effectively manage their maintenance departments. See our article on Five Ways Maintenance Planning with COGZ can increase your productivity.
Manufacturing Industry Challenges
The manufacturing industry is facing a host of new challenges in today's economy. The industry as a whole is evolving to address these difficulties. Individual companies will be forced to evolve as well if they hope to thrive in this changing environment. Effective planning and flexibility has become crucial to surviving the rapidly changing conditions of the global economy. Manufacturing Maintenance Software can help maintenance teams adapt. The biggest challenges facing the manufacturing industry today are:
Shifts in Demand – It is difficult to keep production up to meet increases in demand as well as new demand for different products. Manufacturing Maintenance Software keeps equipment running smoothly and consistently, maximizing productivity and product quality.
Rising Costs and Lower Profit Margins – Inflation and supply shortages have driven costs to all time highs, making it difficult to achieve acceptable levels of profitability.
Workforce Shortages – A shortage of employees has made it a challenge to meet production goals.
Supply Chain Disruptions – Limited availability of parts and raw materials have made it tough to keep equipment up and running and producing products.
Cybersecurity Risks – Cyber threats such as data breaches and ransomware attacks have required manufacturing facilities to take new security precautions to ensure that their valuable data is safe.
Emphasis on Safety – The pandemic brought new focus to worker safety in manufacturing plants. Safety measures must be performed and tracked to avoid future production interruptions.
How the Manufacturing Industry is Evolving
The manufacturing industry has been forced to evolve to adapt to the new challenges facing their industry. Demand for products continues to rise. The result is a need to increase production levels with a lower numbers of employees available to perform the work. The industry has taken the following measures to meet demand while remaining profitable.
Rise in Automation – Increases in demand coupled with workforce shortages has forced the industry to implement even more automation to keep productivity high. Automation saves long term costs and increases production levels. Maintenance requirements will increase with the addition of more complex machinery.
Adoption of Smart Technology – Internet connected machinery allows close monitoring of manufacturing processes. This allows for identification of opportunities to optimize efficiency. Data analytics is used to improve processes.
Retain Skilled Workers – With workforce shortages and the great resignation it has become crucial to keep skilled workers. Creating a favorable company culture, reducing stress on employees, and providing continuous learning and growth opportunities are some ways that skilled employees can be enticed to stay at your company.
Beat Supply Chain Challenges – Locating and ordering parts has become difficult and expensive. Data analytics is being used to manage supply chain disruptions.
Move toward Predictive Processes – Predictive Maintenance is being used to streamline manufacturing processes. Equipment is monitored and data is collected to predict when they will fail. Maintenance can then be performed prior to the predicted failure. This approach has been proven to reduce unplanned downtime, cutting costs and increasing productivity. Maintenance Software for Manufacturing can help gather the data needed to implement these processes.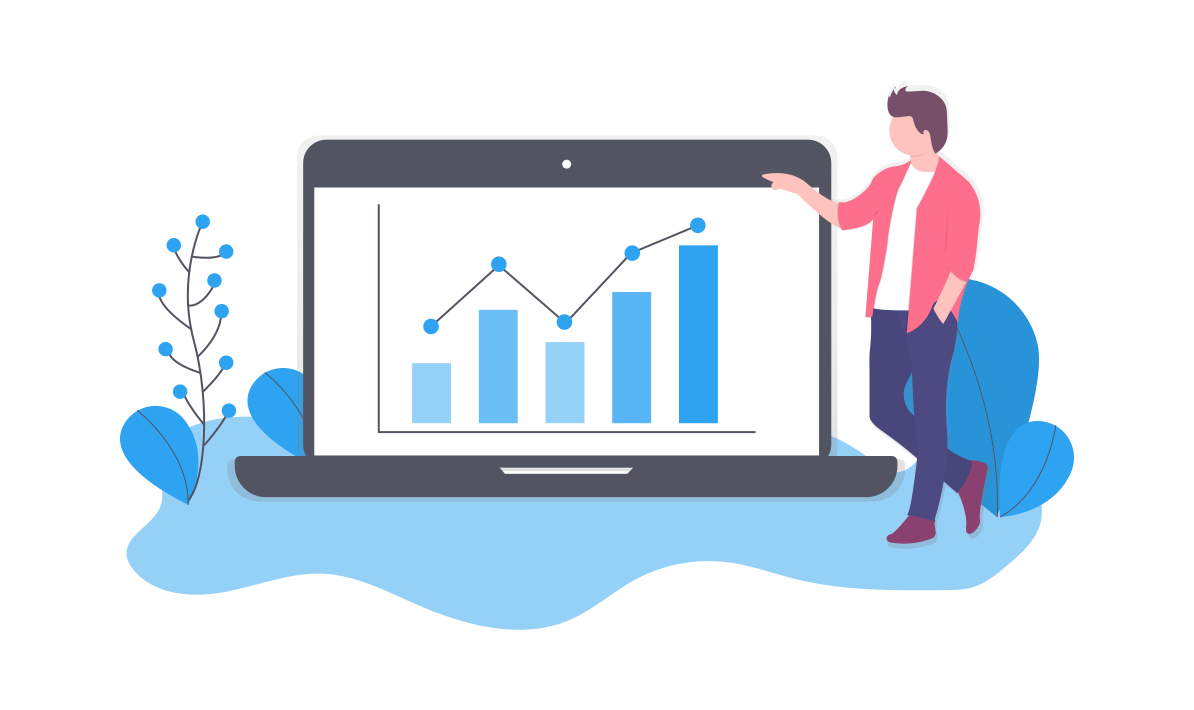 Manufacturing Maintenance Software Helps Your Maintenance Department Thrive
Are you trying to help your maintenance department adapt to today's manufacturing industry challenges? See how Maintenance Software for Manufacturing and Industrial Operations can help.
Increase Production – Performing timely preventive maintenance reduces unplanned maintenance and downtime. Get organized and make the most of the resources you already have. Increasing efficiency allows you to get more done.
Cut maintenance costs – Shifting focus to preventive maintenance saves money. Preventive tasks will always cost less than fixing a breakdown. Right size your maintenance schedule with data analysis. Avoid performing more maintenance than necessary. Lower costs mean higher profits.
Supports Employee Retention – Take the stress off your maintenance technicians. Increase wrench time by decreasing the amount of time spent traveling and looking for information. Increasing efficiency helps to lighten their workload.
Robust Inventory Management – Keeps the parts you need in stock. Avoid backorders and expensive overnight freight with proper inventory management. Control inventory expenditures with precise inventory tracking.
Keeps your Data Secure – Cloud Hosting provides an additional layer of security for your valuable data. Backups are performed frequently with offline and offsite redundancy. Rest assured that your data is safe no matter what happens in your facility.
Ensures Safety Protocols are Performed – Safety work orders make sure that safety procedures are performed consistently and documented.
Move to Predictive Maintenance – Collect data every time maintenance is performed. Managers can use data analytics to move to a predictive maintenance schedule. Scheduled maintenance can be reduced due to the precise nature of predictive maintenance schedules.
Manufacturing Maintenance Software Features

Preventive Maintenance
Cut maintenance costs with Automated Preventive Maintenance Software. It keeps your equipment, assets and facilities running smoothly. Tracks and updates maintenance tasks for your manufacturing maintenance operation. See overall status with one click. Never forget a task again.

Work Orders
Makes Work Order Management simple. Everything you need is on a single screen. Review  pending work order assignments by employee, date, equipment or priority. Know your spending details. See what assets are really costing your department. Have the confidence to save money using Maintenance Software for Manufacturing and Industrial Operations.

Inventory
Know what spare parts you need and what you have! Save downtime and resources by having the right parts inventory at the right time. See where and how many are in stock, and how fast you are using them. Stop overspending on spare parts with accurate inventory tracking. Create cost effective Purchase Orders with ease.

Work Order Requests
Save time with flexible Work Order Request software. Users easily enter requests via email or a form. The Work Request Software keeps users up to date with status updates so they don't have to contact you directly. This handy feature shifts the burden of creating work orders off the maintenance department, saving time and money.

Mobility
Web based Manufacturing Maintenance Software in the cloud. can be accessed from anywhere with an internet connection. Your maintenance team can use the cloud Manufacturing Maintenance Software wherever they are. Minimize technician travel time by taking your CMMS with you. Increase efficiency by increasing wrench time.

Simple and Complete
Your staff will love the intuitive interface and user-friendly design. Our CMMS System for manufacturing integrates preventive maintenance work orders, scheduled work orders, inventory control, and purchase order management. Minimize startup time and operation time by automating your manufacturing facility maintenance management.
Try our Maintenance Software for Manufacturing – See the difference it can make in your Manufacturing Operation