COGZ CMMS Software Free Trial
Try COGZ CMMS Software Free Trial or Request a Live Demo
Start Making Maintenance Easier Today!
Explore COGZ on your own for 30 days with our Free Trial. If you prefer a Live Demo, Select the Box at the bottom of the form – Request Live Demo. The live demo is a guided tour through the COGZ System. 
Create Work Orders and Schedule Preventive Maintenance
Close Completed Work Orders and View Work Order History
Organize Spare Parts Inventory


COGZWeb Cloud CMMS Software Free Trial Offers:
Renowned COGZ Ease of Use
Reliable operations! One point of contact, we manage it for you.
COGZ runs on any device anywhere with a Web Browser and an Internet Connection.
Backups with offline redundancy!
Software updates and technical support included.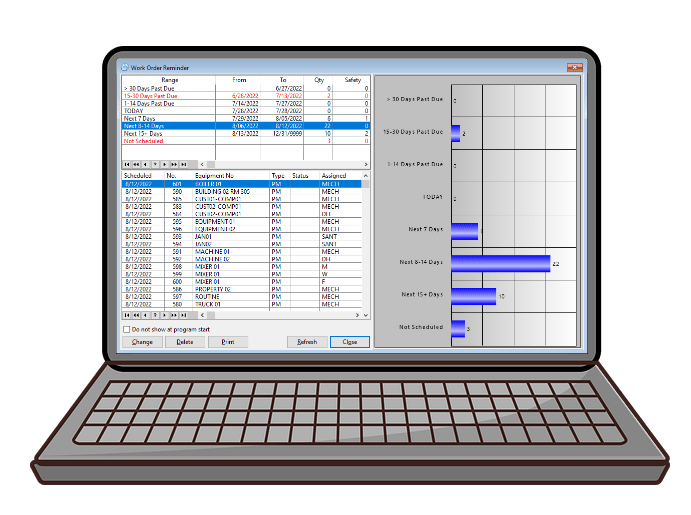 When ready to subscribe we can move any data entered in your Free Trial to your COGZWeb System.
Questions? Please contact us. 
COGZ is also available in an on premises version. Click here for additional information.
Why Choose COGZ CMMS?
COGZ is an all-in-one maintenance solution. It is easy to use and powerful at the same time. All of the information you need is visible on one screen. This will keep you from excessive scrolling and will allow you to easily find what you are looking for. COGZ makes maintenance management easier for everyone. Productivity soars when your technicians are on board.
COGZ has been a trusted CMMS solution for over 25 years. It is proven to save your maintenance department time and money. Drive bottom line results with COGZ.