Embrace Data Driven Decision Making to Gain a Competitive Advantage
Why Make Data Driven Decisions?
In today's competitive business landscape, businesses must embrace data-driven decision making to get ahead. COGZ CMMS collects data as you perform your maintenance tasks each day. This data can be analyzed and used to better manage your maintenance department. Data may also be used to provide concrete evidence to justify decisions to upper management. This article explores how CMMS helps you make data-driven decisions and revolutionizes maintenance practices.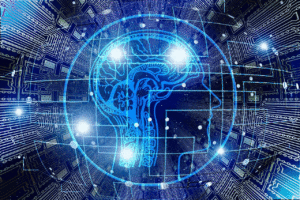 Examples of Data Driven Decisions for Maintenance
Decide whether to replace or repair equipment
Adjust maintenance intervals
Identify the root causes of recurring failures- implement corrective actions that will resolve them
Create accurate budgets
Determine preferred vendors
Real Time Data Capture
COGZ CMMS collects data in real-time as you complete maintenance tasks throughout the day. This instantaneous data collection ensures that critical details are not lost or overlooked, leading to more accurate data. After all, the quality of data-driven decisions you make will only be as good as the quality of the data itself. Be sure that your maintenance team is regularly entering data from maintenance tasks, including completion times into COGZ for best results. You will also want to ensure that financial metrics are entered into the system such as labor rates and parts costs. With real-time insights, businesses can respond promptly to emerging issues, identify trends and proactively plan maintenance tasks.
Centralized Data Management
Data analysis may seem like a daunting task, but it becomes easier when all maintenance data is stored in a centralized location. From asset, work order and inventory history, maintenance schedules and employee performance, COGZ keeps all your maintenance data in one easy to access system. This centralized approach streamlines data management, enabling users to easily find the data they need and make informed decisions based on accurate and up-to-date information.
Integrations
COGZ offers custom integrations with outside software such as ERP Systems. This expands the amount of data that is available and allows for higher level analysis. The more data you have available, the better informed your decisions will be.
Data Analysis
COGZ exports and reports transform raw data into actionable insights. Exports are a powerful feature which allows you to display your COGZ data in a spreadsheet. You have the option to use default exports by category, or to customize an export using the data from any COGZ list. Once data is in Excel you may manipulate it however you would like. Create visual representations with charts and graphs to share with management.
Reporting
COGZ offers many powerful reports which make it easy to access the data you need. The following are just a few examples of our most popular reports for data analysis.
Cost Reports show labor and material costs for each piece of equipment.*
Employee Performance Report shows estimated vs actual hours worked by employee.*
Work Order Summary Report shows the percentage completed for each type of work order.*
Downtime Report shows the amount of downtime for each equipment and the cause.*
Work Order Load Hours Report helps you plan and balance the work load for each employee and can be used to justify staffing requirements*
Predictive Maintenance
Predictive Maintenance is a proactive maintenance strategy that leverages historical and real-time data to anticipate equipment failures. It attempts to answer the question, what is the ideal maintenance frequency? Therefore, data-driven decisions are at the core of predictive maintenance. COGZ CMMS gathers data on asset performance, maintenance history and environmental conditions, allowing predictive algorithms to identify potential issues before they escalate. This proactive approach helps you be more precise with your maintenance schedule. Using data insights to increase your maintenance frequencies controls labor and resource costs while maintaining prolonged asset lifespans and minimizing breakdowns.
Optimize Resource Allocation
Efficient resource allocation is essential for an organization's success. With resources more scarce than ever, it is critical to allocate them as efficiently as possible. CMMS data plays a vital role in achieving this by providing information on equipment usage, workforce productivity and material consumption. Armed with this data, decision-makers can allocate personnel and materials to the right tasks, minimizing downtime and maximizing efficiency of maintenance operations.
Control Costs and Budget Accurately
Data analysis enables you to create accurate maintenance budgets using historical costs. Costs may be controlled when data is used to determine what expenses will have a positive ROI. Cutting budget items does not always result in overall cost savings. Sometimes cutting a cost in one area leads to exponentially higher costs in another. Historical data will allow you to determine which expenses must be made to contribute positively to the bottom line.
Maintenance departments are large cost centers for businesses. It may be tempting to cut maintenance budgets to the bare minimum with the intention of increasing profitability. A better solutions is to embrace data-driven decision making. COGZ provides the tools you need to analyze your data on an ongoing basis and in real-time. Make timely and cost-effective decisions using concrete evidence that will impact overall efficiency and profitability.
*This feature is available in an optional COGZ EZ Enhancement Module. Contact us for additional information.