Is MRO Inventory Costing you Money?
Last Updated: October 26, 2022
Are you frequently waiting for parts? Do you have a significant amount of your budget invested in MRO inventory, but never have the right part when you need it? Inflation has driven parts costs through the roof and supply chain disruptions have made backordered parts a common occurrence. Today's economy has made maintenance inventory management more critical than ever. COGZ was designed to include a powerful Inventory Management System, that makes right-sizing your Inventory easy.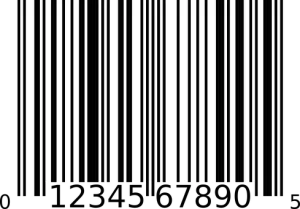 What Happens When your MRO Inventory isn't Managed?
When MRO inventory isn't managed you will not be able to find the part you need. There is no way of knowing what inventory you already have on hand or where it is located. Your technicians waste time looking for parts and often can't find the parts that they need to get the job done. You end up re-ordering parts you already have because they cannot be located. Having too much inventory on hand wastes time and money.  An even worse scenario is not having enough inventory in stock. When a breakdown occurs on a critical machine you wont have the necessary parts available to repair it. Now you need to pay expensive overnight freight. Or worse, the part is back ordered and will take weeks or months to arrive. This scenario hugely increases equipment downtime causing the cost of the breakdown to skyrocket.
What is the Goal of MRO Inventory Management 
The goal of MRO inventory management is to have the parts you need when you need them while keeping your financial outlay to a minimum. This decreases downtime, thus maximizing production and cutting maintenance costs. Tracking Inventory activity enables you to know where the parts you have are located so they can easily be found when they are needed. It also allows you to track what inventory is used on what machines and how frequently. Knowing how frequently a part is used tells you what the ideal inventory level should be. Equipment maintenance cost is captured each time an inventory item is used on a work order. Tracking part expenses along with labor costs gives you a complete cost history for the asset allowing users to make better maintenance management decisions.
How can COGZ CMMS Help?
Managing MRO inventory can be difficult and time consuming. Fortunately, COGZ has powerful and easy to use inventory capabilities. Parts are assigned to work orders as they are completed which updates the inventory count and assigns the cost to the correct equipment, thus inventory count becomes self-managing. COGZ Inventory Activity Report shows what inventory is being used and what isn't. Know what inventory is taking up your time and money and what inventory you need to keep on hand.
Purchase Order integration means that inventory is also updated when purchase orders are received. Ordering parts becomes simple and re-ordering can be automated when inventory quantities drop below a specified level. COGZ even knows what inventory you already have on order and what parts are committed to work orders.
COGZ Vendor Management tracks all the information about your suppliers. If your normal vendor for a part is out of stock COGZ can help you find an alternative vendor or part. Having vendor information at your fingertips is another way that COGZ makes life easier and boosts efficiency.
Conclusion
Controlling your Spare Parts Inventory is a crucial part of managing your maintenance department. Proper MRO Inventory Management will ensure that you have the parts that you need in stock without investing more money than is necessary. COGZ has many powerful and easy to use Inventory features that will help you keep track of the parts that you require. Start using these tools to manage your inventory and see the results in cost savings and increased production for yourself.