Get More Work Done by Improving Maintenance Team Communication
Why Improve Communication?
When your maintenance department has more work to do than hours in the day, the only way to get more done is to improve efficiency. Improving maintenance team communication is one of the most effective ways to boost efficiency. Enhanced communication results in elimination of task duplication and confusion. The result is the ability to complete more work in less time, reduced equipment downtime and better informed decision making. This article explores how COGZ tools will improve communication and productivity in your maintenance department.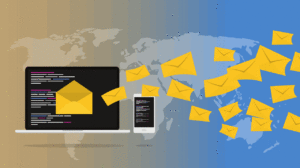 Email
COGZ Email System allows you to email Work Orders, Purchase Orders and Reports directly from COGZ. Email helps speed the flow of information and reduces paperwork, redundancy and costs. Easily email reports to your supervisor or the corporate office. Speed up order processing by emailing purchase orders directly to vendors.
Automated Notifications
Automated alerts notify your maintenance team (via email or text message) what work needs to be done and what has already been completed. They streamline the flow of information, allowing the team to get the job done faster. Performing maintenance as quickly as possible means more equipment uptime and therefore lower costs. Communication becomes more efficient and Workflows are streamlined. Errors and missed communications are reduced. The result is less downtime, reduced costs and improved productivity.
COGZ offers the following automated notifications
Send notification of new work orders to the assigned person. A copy of the work order in pdf format may be attached to the notification. This feature requires the Paperless Work Order and Email Modules.
When a technician as completed a work order, COGZ has the ability to email a notification that a Work Order status should be changed to Done. Comments detailing the work done can also be transmitted to COGZ via email. This feature requires the Paperless Work Order and Email Modules
Our Work Order Request module is a popular tool that streamlines maintenance communication. It provides a clear path for employees outside of the maintenance department to communicate and document work that needs to be done. Allowing personnel who work with the equipment to request work orders eliminates the need for management to enter those work orders themselves. Since the person who is most familiar with the equipment is entering the work order request directly, the information should be more accurate and detailed making it easier for the technician to complete the necessary work. Having all of the information you need about a work order allows for optimal maintenance planning. Users will have the tools to completely automate requests and view request status, eliminating disrupting phone calls and excessive email correspondence.
Work Order Requests may be emailed directly into COGZ. Alternatively, a Work Order Request Form may be placed on your company's web site for staff convenience. This feature requires the optional Work Order Request and Email Modules.
 Work Order Request Status Updates
Designated individuals may receive alerts when new Work Order Requests are initiated. Requesters may also receive notifications when requests are approved, denied or completed. Add customized notes to enhance the standard email notification messages. This feature requires the optional Work Order Request and Email Modules.
Mobile Access
COGZWeb Cloud Hosting systems may be used anywhere with an internet connection. They also work well on tablets or Chromebooks. This allows your maintenance team to take COGZ into the field or shop where work is being performed. This mobility improves communication by providing access to maintenance data such as work order history and drawings/documents while maintenance tasks are being performed. Having prior data and documentation on the equipment being worked on allows work to be completed correctly the first time.
Technicians may also close work orders in the software as tasks are being completed. Real-Time data updates improve accuracy and completeness of data collected. Travel time is also reduced as it virtually eliminates trips back to the office. Mobile access to CMMS is one of the biggest time savers available to maintenance teams.
Centralized Information
COGZ CMMS provides a centralized platform where all maintenance information is stored. The result is that everyone involved in maintenance activities, from technicians to managers, can access the same data. Time is saved because everyone knows where to find the information they need. Duplication of tasks, redundancy and confusion are reduced to zero due to elimination of different versions of information stored in various places.
 Task Assignment
Managers or maintenance planners can assign tasks to specific technicians or to a team of technicians. The clear assignment of responsibility ensures that everyone knows their role, and the priority of tasks they need to complete. Work Order assignments are available for viewing on the Work Order List, printed work orders or via email notifications.
Integration
COGZ has the ability to integrate with other software systems, such as ERP, Procurement, or Accounting software. This integration ensures that relevant information flows seamlessly between departments. Time is saved by reducing manual data entry, the risk of error and miscommunication. COGZ integrations are customized to meet your specifications. Please call us to discuss your requirements.
The Bottom Line: Better Communication Improves Productivity
Using your CMMS system to its fullest potential can have a profound impact on productivity. COGZ communication boosting features such as email, automated notifications, mobile access, centralized information, and integrations which enhance communication and collaboration within your maintenance team.