Downtime Module Details
The COGZ CMMS Software Downtime Entry Form documents the reason(s) equipment was down and the required repairs.  Date, Time, and year-week are automatically captured.  Downtime hours are entered in (up to six) preconfigured categories, customized by your company.
After downtime is entered, the information can be sorted, viewed or printed for analysis via the Downtime List.  The Downtime List displays downtime for all equipment
The Downtime Tab, tied to the Equipment List, shows downtime for the particular facility/equipment under review.
The COGZ CMMS Software Downtime Report allows in-depth analysis of all downtime entries.
An additional feature of the Downtime Module, the Purge/Archive Downtime History allows you to purge downtime entries before a selected date and save the information to archive files, if desired.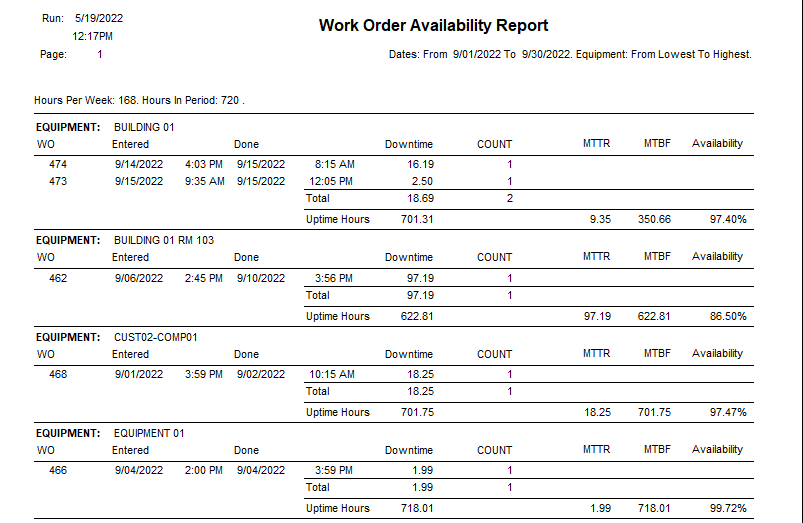 The Work Order Availability Report makes tracking statistical information to enhance the effectiveness of your Equipment Maintenance Program simple!  The report calculates Mean Time to Repair (MTTR), Mean Time Between Failure (MTBF), and Equipment Availability.
Click on this link for the CMMS Software Downtime Module Overview