CAD Module
COGZ CMMS Software Equipment List with Optional CAD Module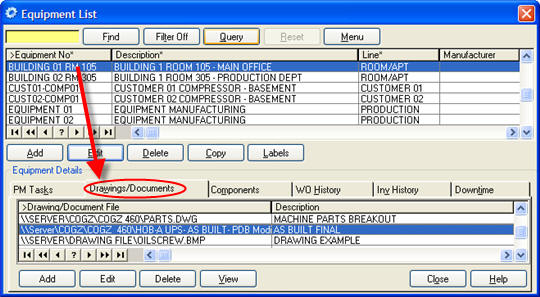 Are your employees able to find and view equipment drawings easily?  Are your drawings getting damaged during storage and handling?  With the CAD Module you can efficiently centralize your CAD drawings for your equipment.  The tools your staff needs to view drawings are available within COGZ CMMS software.
System Requirements: COGZ Bundle or COGZ EZ.  COGZ EZ requires the Inventory Enhancement Module to attach drawings to your Inventory.
Free Trial! Start Using COGZ Now!
Work Order Software has never been easier, quicker, or more convenient!
After you have had a chance to marvel at the complete yet simple COGZ CMMS software, click on Free Trial above to start using COGZ immediately – with your own data!
To continue your tour of easy to use COGZ simply click on Return below.