COGZ Work Order Email Custom Connection Setup
The Work Order Connection is used to connect your COGZ system to an email account. COGZ normally provides a mailbox for your Automatic Emails. For customers who wish to use a mailbox of their own, please see the following Custom Email Connection setup instructions.
Automatic Email Setup is done via the System Form -Email Defaults Form found under System Email Defaults the Setup Menu.
*Please Note: If you have multiple properties, the following steps must be followed for each property. Also,a separate email is needed for each property.
Email Setup Tab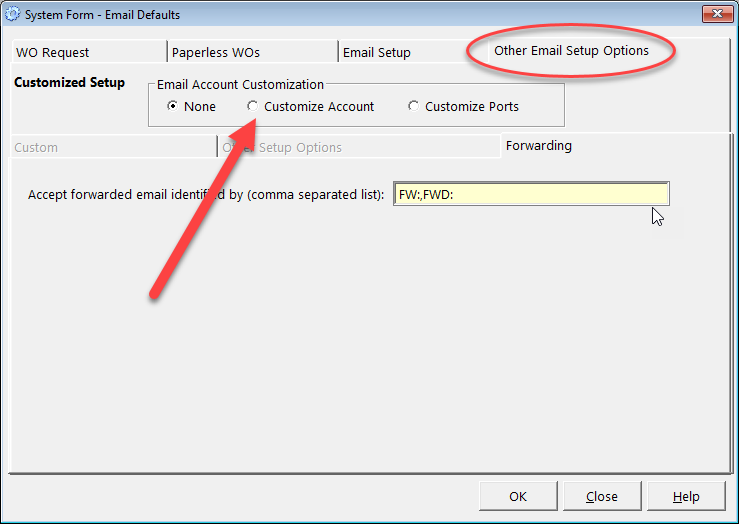 WO Request and/or Paperless WOs need to be activated for the Email Setup Options to be functional.
You will also need a password to proceed. Please contact COGZ Support for this information.
1. Select the Other Email Setup Options tab, then Customize Account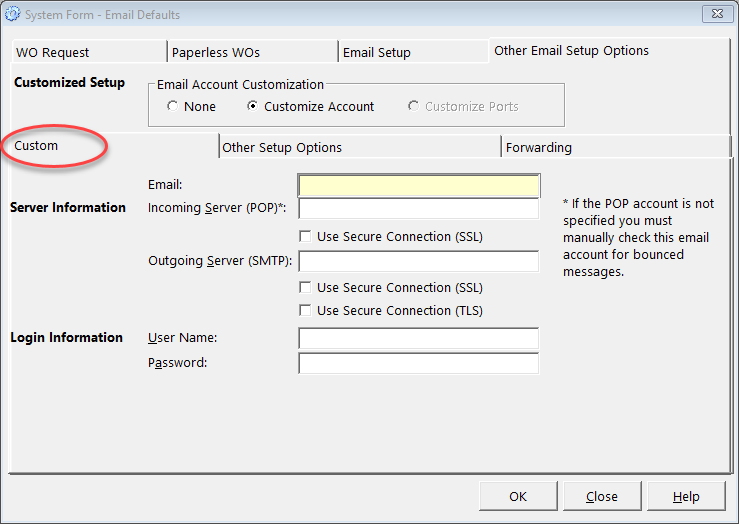 2. After entering required password, enter Email Account and Email Account Password setup by your email administrator. NOTE: This email address must NOT be used for any other purpose. WO Requests, Replies, and Recipient email server error messages as well as Email Done notices will be sent to this address.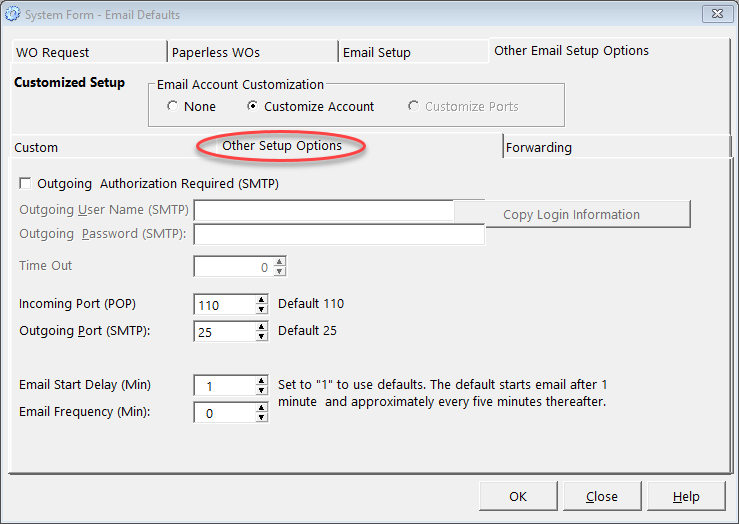 3. Select the Other Setup Options and complete the form as required for you Email System.
4. Click OK to save settings.
Return to the System Form -Email Defaults Form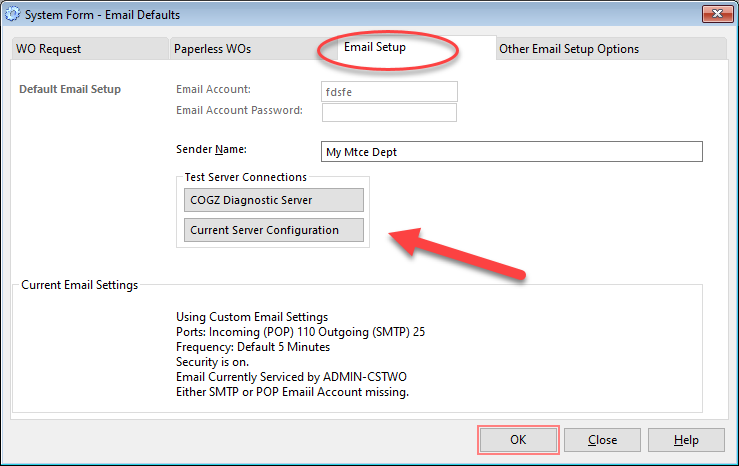 5. Click the Current Server Configuration Button to test. (The COGZ Diagnostic Server Test is not used for Custom Setups.)
If Test was successful you will see a message stating: Email Test with Current Configuration was successful!
For the balance of the Work Order Email Setup, please see the section beginning with System Security User Form here:
This Knowledge Base Article References: COGZ Manual: System Email Defaults
Computerized Maintenance Management  – Predictive Maintenance Software